For investors
In response to the Covid-19 epidemic, Linkcare has detected an unmet need that can provide a solution to this threat: provide methodologies and products to combat the virus through screening. To this end, it has created the new "Linkcare Bioscreening" division, with the aim of ensuring the manufacture and supply of rapid and innovative tests against the virus, and in the future also of new infectious and tumor markers.
Linkcare Bioscreening's factory of solutions for Covid-19
This rapid tests factory will be able to manufacture 40 million units a year, and is clearly more necessary than ever, because it will avoid having to depend on other countries for availability of the product while ensuring a sufficient supply for the population. At the same time, it is a very profitable, attractive project for new investors, since they will obtain a higher margin thanks to the reduction in the final cost of production, while simulataneously lowering the price of the product, which benefits the society as a whole.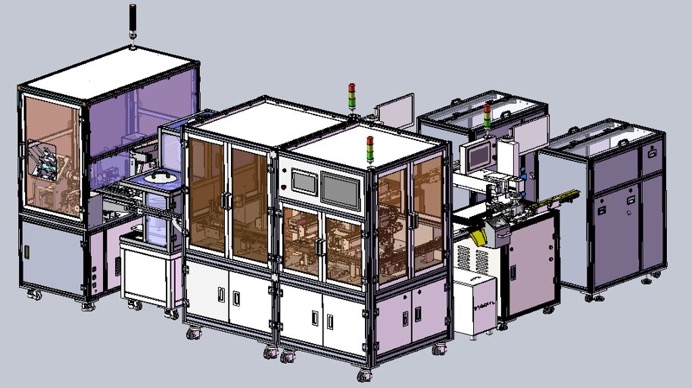 In addition, Linkcare's new lateral flow test factory will be able to produce rapid diagnostic kits for many other purposes, enhancing market access for new biomarkers already developed or under investigation in many laboratories across the country. The project will also allow products to be exported to other markets and will contribute to a change in the economic model, developing economic activities with greater added value.
The company also intends to introduce a series of innovations in the secure and confidential management of digital information obtained through testing and the replacement of traditional plastic cassettes with more environmentally friendly products.
Would you like to participate?
We are soon going to begin a collaborative investment round so that people like you can participate in this much-needed project, while also obtaining a return. If you sign up for our newsletter we will keep you informed of the progress of the project, and when we open the round we will send you a personal code that will allow you to enjoy a discount on the investment.
About Linkcare
Linkcare was born in 2010 as a spinoff from the Hospital Clínic de Barcelona as a consulting company specialized in digital collaborative medicine projects. Since then, the company has designed and clinically validated digital collaborative medicine procedures that promote the empowerment of patients in managing their own health.
Over the past 10 years, Linkcare has collaborated, at a national and international level, with the most important research centers, and participated in dozens of clinical studies and publications and designing care plans that have served hundreds of thousands of users.
---